NOEW: A Recipe for Success – Grow Your Food Service Business!
March 27 @ 1:00 pm

-

3:00 pm

CDT
NOEW IN YOUR NEIGHBORHOOD: A Recipe for Success: Leveraging Best-in-Class Accelerator Programs to Grow Your Food Service Business
A Recipe for Success: Leveraging Best-in-Class Accelerator Programs to Grow Your Food Service Business
Accelerator programs can be a game-changer for start-ups and growth stage businesses in the food service industry. During the New Orleans Entrepreneur Week's NOEW In Your Neighborhood series, the Urban League of Louisiana's Center for Entrepreneurship & Innovation and its partners will share how food service accelerators are helping diverse entrepreneurs to grow and scale their operations through guidance on food costing, operational efficiency, branding and marketing, site selection, expanding to consumer packaged goods, and more!
The event will take place on Monday, March 27th, 1:00pm-3:00pm, at the Southern Food and Beverage Museum, 1405 Oretha Castle Haley Blvd., New Orleans, LA 70113; and will highlight the PepsiCo Foundation's Black Restaurant Accelerator Program, and feature Louisiana-based, Black-owned food service entrepreneurs who have leveraged the programs benefits to recover, grow, and sustain their operations. This session will also feature insights from PROOF, an accelerator, incubator, and food service consulting firm based in Chattanooga, TN.
Featured Guests:
Prince Lobo, Manager, Co-Owner, Addis Nola
Akasia Lee-Nicholas, Owner, Akasia's Café / Let Us Cater for You
Vance Vaucresson, Owner, Vaucresson's Café and Deli
Arkesha Baquet, Owner, Li'l Dizzy's Cafe
Michael Robinson, Founder, Proof Bar and Incubator
Space is limited. Register today to reserve your seat!
NOEW 2023 Registration Requirement
In addition to signing up for this event, you must ALSO register directly for NOEW 2023 at www.noew.org. By registering for a free NOEW 2023 Access Pass – or any of the other NOEW 2023 Passes – you will be considered officially registered for this NOEW in Your Neighborhood event, and you will receive all other NOEW benefits and activities that are available through your Pass for the entire week. Register here: www.noew.org
About NOEW
New Orleans Entrepreneur Week (NOEW) is an annual celebration at the intersection of innovation and culture. Now in its 12th year, NOEW (pronounced noh-wee!) brings together business owners, startup founders, industry leaders, forward-thinking investors, and business-minded creatives committed to imagining and building an exceptional future for New Orleans and the Gulf Coast region. Produced by non-profit business accelerator The Idea Village and presented this year by JPMorgan Chase & Co, NOEW 2023 will build connections across entrepreneurship, innovation, technology, startups, and culture, in a signature-style event that only New Orleans can host. Get your NOEW Pass today at www.noew.org.
About NOEW in Your Neighborhood
This event, "A Recipe for Success: Leveraging Best-in-Class Accelerator Programs to Grow Your Food Service Business", produced by the Urban League of Louisiana (www.urbanleaguela.org), is one of more than a dozen "NOEW in Your Neighborhood events" that kickoff the NOEW week! NOEW in Your Neighborhood puts the spotlight on leading organizations across the city, who host their own events centered around the NOEW 2023 themes that simultaneously showcase the local entrepreneurial ecosystem. Mark your calendars for Monday, March 27th and Tuesday, March 28th to experience the city of New Orleans through the lens of local neighborhoods and diverse partners who are building connections at the intersection of entrepreneurship, innovation, and culture.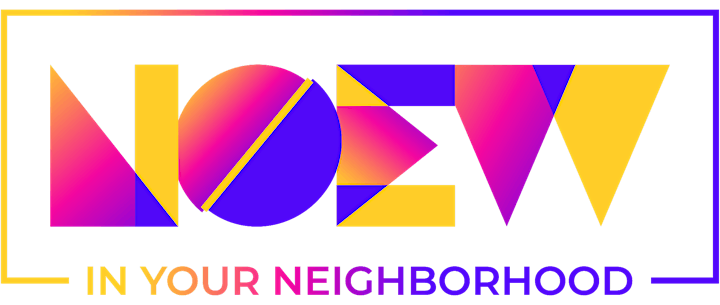 Related Events
Do you have a business-building event that should be added?
*We reserve the right to publish events on an individual basis. All events must be business related, non-sales with a focus on educating and benefiting the business community.